New integrated account & billing management interface, with additional improvements to our publisher's admin features.
Up until now customers had no clear way to view which commercial audio products and features they are subscribed to on our platform.
To enable this, we've added a new billing portal where customers can not just view but also manage their product subscriptions.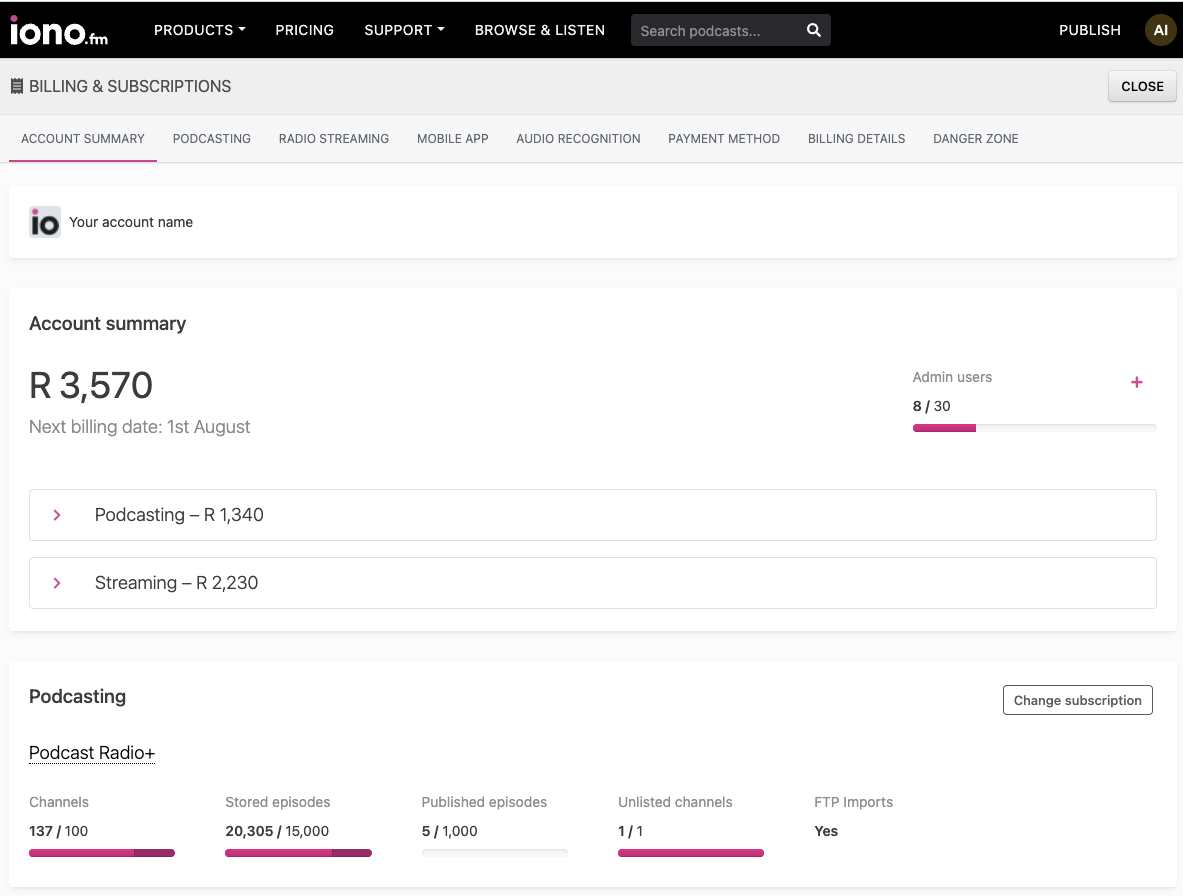 This includes the ability to request trials for other products and view current usage levels for metered components.
From users with a small podcast package to large customers with a range of our services this should improve the account management experience.

Payments & invoicing
Customers can currently pay for their services via manual credit card, Paypal or (South-Africa only) EFT and debit order. Unfortunately, none of these options are fully integrated with our platform, and our manual invoicing and payment process introduces various pain points.
The release of the new billing portal paves the way for fully automated credit card payments, managed directly by users. We are busy integrating our platform with the Chargify service to handle automated card payment and invoicing for customers anywhere in the world.
More updates soon as we make this payment option available.
Admin features
Our admin interface has received a wide range of small improvements to provide  a more consistent experience for daily publishing tasks.
All web forms and admin panels were reviewed to improve their layout, consistency and be more user-friendly.
Self-service access have been extended to cover more platform features, for example setting default player theming, adding stream alert emails, adding or removing unlisted channels and more can now be performed by customers.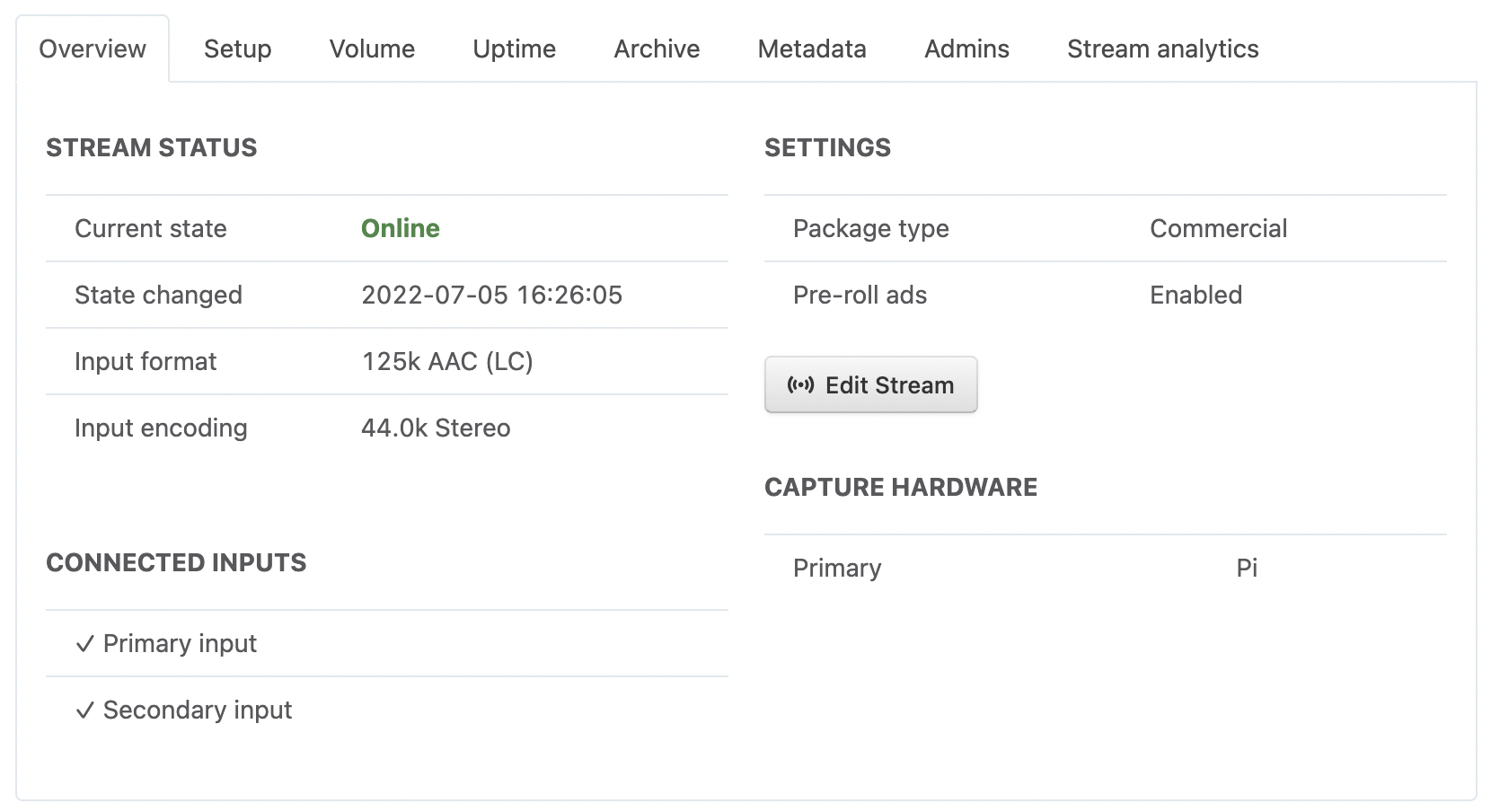 ---
Read more about billing features in our new FAQ section articles
Cover photo by Evergreens and Dandelions / Unsplash.